Food Waste Prevention
In the United States, an astonishing 40% of our food is landfilled. Here in Santa Barbara County we're doing much better at only 20%, but we can still do more.

Read below for helpful tips to reduce the amount of food you and your family waste.
The U.S. Environmental Protection Agency estimates that a family of four can save more than $2,000 a year by implementing simple methods to reduce food waste:
Inventory and use what you have before you buy more.
Make a plan before you go shopping and buy only what you'll use.
Be creative by using the edible parts of foods that you normally throw away (e.g. make stock for soups or sauces, sauté beet tops, make croutons from stale bread).
Donate healthy, safe, and untouched foods to food banks.
Freeze, preserve, or can surplus fruits and vegetables.
Know how much food you're actually wasting by measuring your waste (either by weight or volume).
Reduce plate size and start with smaller servings.
You can also download a new app called "OLIO" to share your surplus or unwanted food with neighbors - think unopened yogurts of a flavor you thought you would like but discovered you didn't or excess baked goods that your family won't be able to eat solo.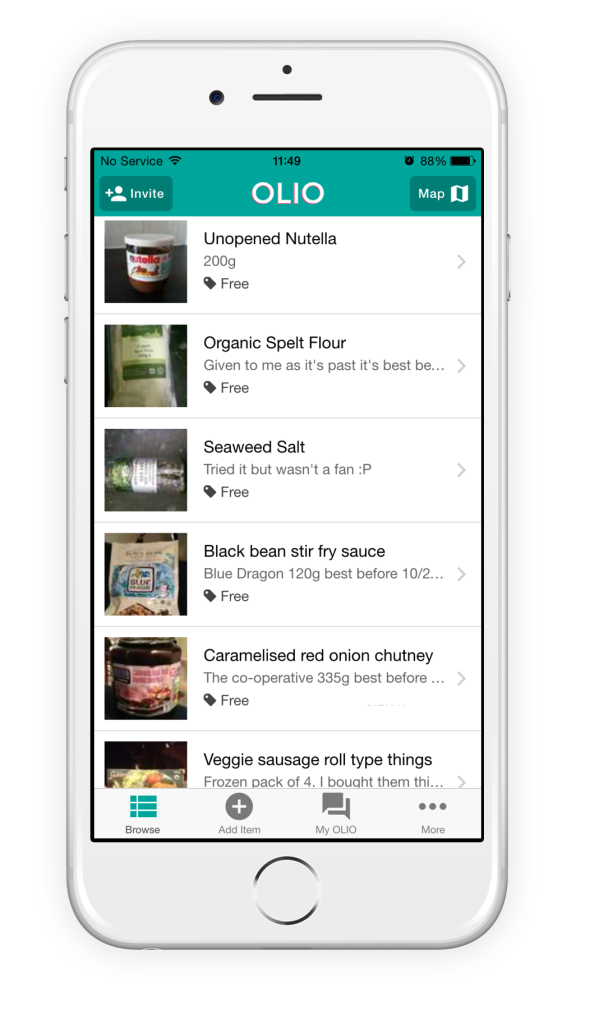 See our Food Expiration Guidelines for additional tips on reducing food waste, or download our new Food Forward booklet.
Related Materials
Related Articles
November 05, 2018 by Leslie Robinson -

Recycle

June 19, 2018 by Carlyle Johnston

November 27, 2017 by Sam Dickinson -

Recycle

October 05, 2017 by Alan Nakashima -

Recycle

August 15, 2017 by Tom Chiarodit -

Recycle